Everyone knows that Edgar Allan Poe wrote some dark stuff

.
What people don't know is that his personal life was just as dark.
​
These lenticular images would be placed around Richmond, Virginia where the Poe Museum is located.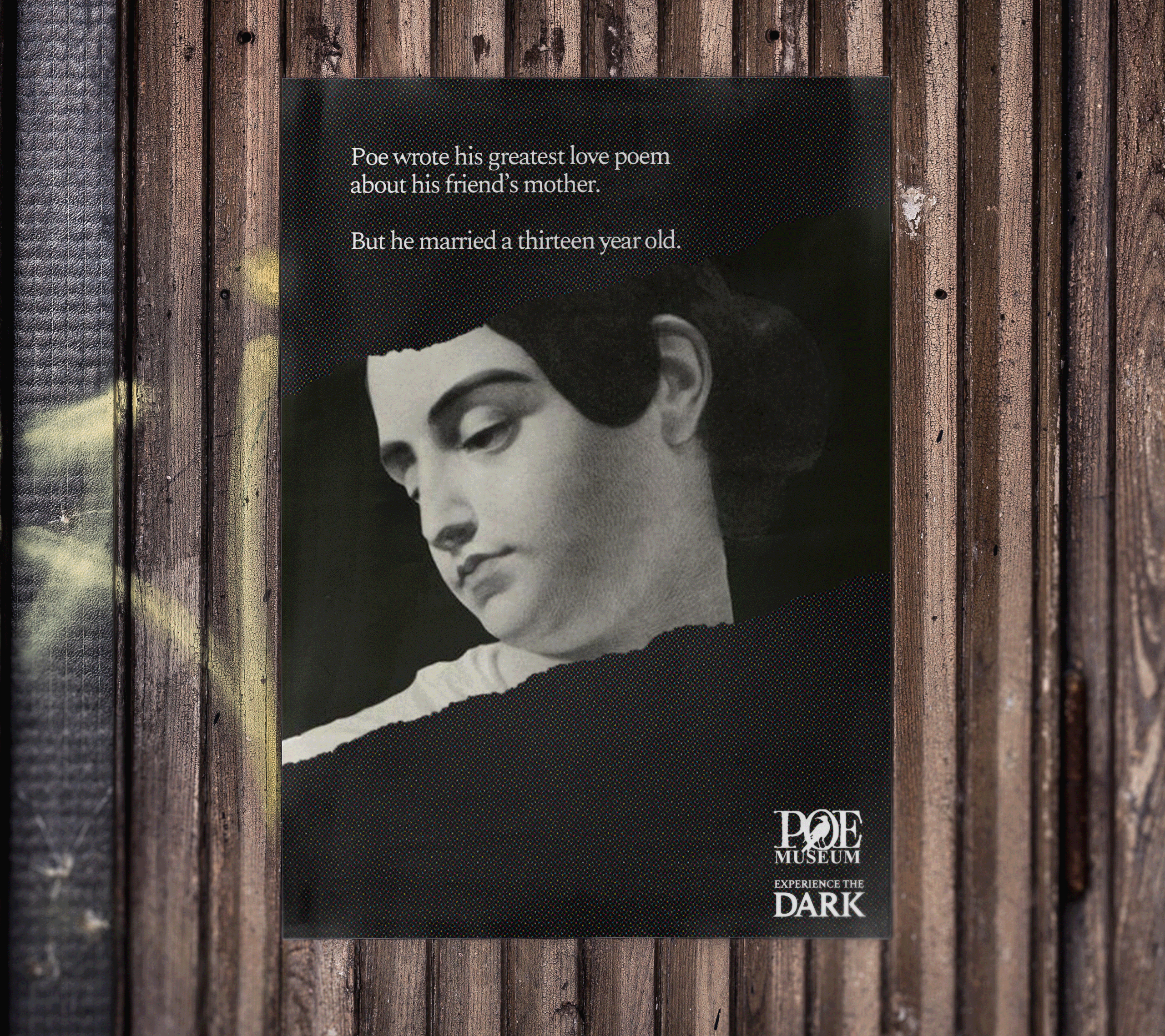 Many women were so obsessed with Poe's death, that they dug up his grave, chipped pieces off of his coffin, and wore them around as cross necklaces. Now you can have one too.
At midnight on Halloween, The Poe Museum will sponsor a reading in the graveyard of some of Poe's darkest tales. Guests will be served his favorite drink, cognac.